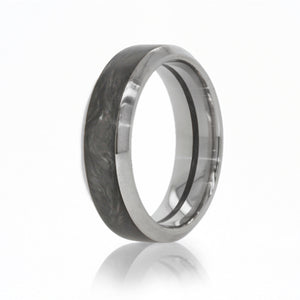 This is a 6.5mm wide Titanium Chamfered Channel ring with a Forged Carbon Fiber channel in the center. This is a great strong and lightweight alternative to the Gold Channel Ring.
If you are unsure of your size but are sure this is the ring for you, select the "I'm not sure - Send me a free ring sizer" option and place your order. Once you receive the sizer let me know your order number and preferred size through the chat function on the bottom right side of my page and I will get your ring started immediately!
These are custom made so please allow two weeks for delivery.